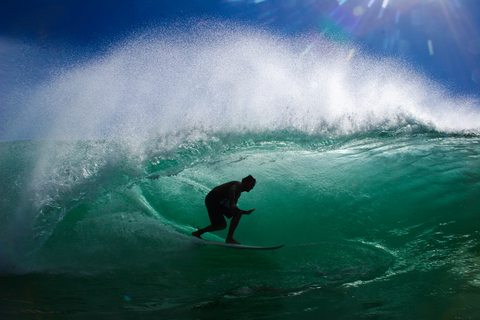 The secret of getting ahead is getting started -Mark Twain
We all know the large amount of information content about self-improvement found in books, e-books, web sites and social media like facebook & twitter. We receive more through the radio, television and movies every day.
We may think that with all the available information about how to live, to obtain happiness and to be successful no one would have difficulties in life. However, even despite the fact of having thousands of tips on how to live, to be happy and to be successful, we realize that it is even more difficult to obtain the happiness and the success we desire.
If we are in an environment or situation that is bothering us and we want to stop it, what do we do?
Let's say that we are living an unattractive life and we are just in that moment when we feel tired about the daily routine and job, what do we do? How do we escape from this situation?
Well, you can always be inspired and decided to change this situation and try to find the life you want to have but still you don't have the courage to look for. However this is not easy. You will need to leave your comfort zone, discover new opportunities, overcome your fears and take calculated and predictable risks. You need to stay focus on what you want, go for another mile and continue despite the difficulties that you will surely find.
You may have heard that success does not come easy. Success is friendly to those who put the heart, passion and dedication to what they do. And although the experience is definitely a very important factor, learning from other's experiences become the basis of your knowledge. Plus it's free.
For achieving your goals and dreams, you should work hard and sometimes it requires some sacrifice from your side. You don't need to feel bad for these sacrifices or when you are involved in difficult situations (we all have them). Life situations are just experiences that prepare us better for the future.
Here are some tips that can be useful when you have a difficult situation, or perhaps you may want to use them as self-improvement guides.
Learning how to love your current situation and how to see the good things you have. It means being available to always be smiling. Love your job, friends, family and all those who are living around you. Greet people by saying their names. Spend time with others. Speak positively about any situation (you will attract the things you spoke).
At first it may seem difficult –nobody says it will be easy- but remember that nothing is impossible. You should love enough to follow your dreams.
When it comes to goals and dreams, it is important to keep in mind that each requires small steps, one at a time, to achieve them. However, the limits are only in our minds. Once you have taken the path that will lead to your dreams, learn to be patient and stay motivated about your goal as long as possible. Be balance and achieve your goals but do not forget to live your life.
On your journey, remember to stop long enough to appreciate the beautiful things in the road. Maintain the ability to get surprise by little things is to see how wonderful life is. If you keep it in your mind strong and frequent enough, one day you will achieve (sooner or later) what have you been looking for. And as the saying says, once you've reached the top, the only way to go down is by helping others.
When you get success, it is very important we need to be humble without forgetting where we came from or the people who have always been with us. Surely you will be more successful than others and, instead of criticizing you should also help them to achieve their dreams. When helping others, remember that you will receive much more than you give without mentioning the satisfaction that comes from helping others.
The most important thing is to start on you. I mean, you should want it. You must have the courage and the desire to improve your own life. You must be persistent to do things over and over again, with the same enthusiasm and positive thinking.
Like I said, there are many self improvement tips and self-help that you can use in your life. Implement them and make them part of your life it depends only on you. On this journey you are not alone as there are thousands and millions living hard situations … and not everyone is reading this.
.